Italian Style #5: Valentino Belted Silk Satin Jacket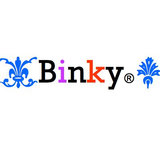 Congratulations Beautiful Noise for winning the Marni bag challenge. Your looks are always a winner in my book, they're so creative and fabulous! This week, you presented quite a hard challenge for us (well, me, really) but you know I love a hard challenge! ;p

This jacket is beautiful but I don't really know how to style it. I think it's the silk/satin that makes it hard.. I'm not good with shiny textures. However, while browsing in my favorites I found this skirt that I had for ages and suddenly the whole look came together.

Here's my look for the Valentino belted silk satin jacket. Hope you like. Thanks for another great challenge, Beautiful Noise!