La Nourriture: Halloween Candy Bowl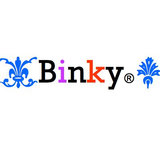 As you all know, because I've told you many times, that we don't celebrate Halloween here. In the past ten years or so, there have been Halloween costume parties in various clubs in the city but in general Indonesians don't celebrate Halloween. So I didn't grow up going Trick or Treating and putting on costumes, which was a shame since I'm pretty sure I would've loved the whole putting on costumes part. Trick or Treating, not so much since I didn't like interacting with people when I was little and I never was a fan of candy or chocolate. ;p

But we always have a celebration on Halloween in our household, because it's my mom's birthday. And my sister's birthday is just a day before on Oct 30th, so even though we don't really celebrate Halloween, we always have a celebration. I just wish I got to wear costumes, but you can't win them all.

Anyway, here is my look inspired by the Halloween candy bowl for this week's challenge. I guess it's a good thing we didn't have Halloween because I have excellent teeth now ;p Hope you like what I've come up with, thanks for another great challenge, Fashion Nerd and Happy Halloween!