Movie Moment #35: The Professional/Leon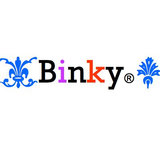 Congratulations Dolores Haze for winning the Lost In Translation challenge! Your look was so perfect, I love how you incorporated little details from the movie in your look - it was truly amazing.

This week you chose a brilliant movie for us. Luc Besson is one of my favorite directors and The Professional is definitely in my top 10 favorite movie of all time. It was also the movie that first introduced Natalie Portman to the world and boy was she fantastic in that role! It was clear to everyone that she was going to be a star.

Here is my look inspired by her character Mathilda. I've had those boots in my favorite for ages and they kinda look like the boots Portman was wearing in the movie. Too cool. ;p Thanks for another great challenge, Dolores Haze!