First and Last #15: First Parka/Last Toy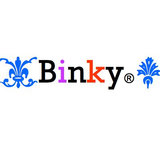 Ooh this week's challenge is a hard one. I have neither a parka nor a toy in my favorites so I had to search high and low to be able to do this challenge. But that's kinda what I love about this group, you never know what you're going to get!

After a stealing spree, I ended up with this plush rattle I stole from Tanya80 as my last toy and this Isabel Marant parka as my first parka. Not easy to reconcile a military-inspired parka with a plush rattle, but I tried ;p

This is so much fun, thanks for another great challenge, Thissideofgaudy!