I Confess I Love A Dress #54: Alexander McQueen Knitted Cap Sleeve Dress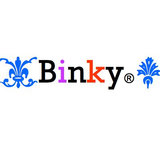 Welcome back Vrhino! It's good to have you back in this site and back to hosting this group again, we've missed you!

This week's challenge is so amazing. That Alexander McQueen dress is definitely a work of art. If Cleopatra were alive today, she would be all up on that dress! ;p I can't even begin to tell you how much I love it. The world truly lost an amazing visionary when Alexander McQueen died, his presence is sorely missed.

A dress like that deserves a gorgeous look to complement it, so I hope I did my job well here. I don't want to over style it because the dress is already so beautiful on its own, so I just chose items that I think would work best with this work of art.

I hope you like my take on it, and thanks for another great challenge Vrhino! Once again, welcome back!