SS Itsbliss1986's Harry Potter Viewing Party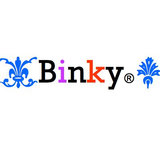 This is a fun idea for a party, I used to love reading Harry Potter books. I'm not too crazy about the movies, but the books are awesome! However, I want to give this one the benefit of the doubt, because after all, it's the final tale of Potter!

So here I am ready to party with all Potter fans in Shopstyle. I brought some champagne for us to enjoy while watching the movie and the bracelet is my gift for the hostess. Hope you like!

Thanks for throwing such a fun party, Itsbliss1986!