The Men #32: Christian Bale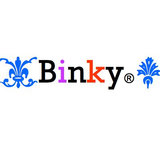 Congratulations Kim Byron for winning the James Franco challenge! Your look was spectacular, you were the clear winner!

This week you chose a really interesting man for us to date. Christian Bale is so hot and well, he's Batman, need I say more? I have been a fan since he was in American Psycho, I'd let him chase me with a chainsaw any time! ;p

Of course when talking about Christian Bale, I can't help but remember his infamous rant on the set of Terminator Salvation. Wow that man does have a temper, doesn't he? ;p I might have to rethink the chainsaw idea... hmm.

Anyway, temper or no temper, he's still hot so I'm excited for this challenge! Here's what I'd wear on my date with Christian Bale. Hope you like! Thanks for another great challenge, Kim Byron!