Italian Style #8: Missoni Skirt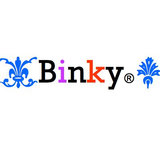 Congratulations Lora for winning the Emilio Pucci dress challenge! Your look was so amazing, I was not at all surprised at your win! You know you're so talented and I'm just happy to have gotten to know you in this site.

This week you chose a really interesting and pretty Missoni skirt for us to style, and I have to say I'm loving the challenge! I wish I had that skirt, it's just beautiful. I think a soft, girly look is in order for a skirt such as this, and Glee's Dianna Agron would look amazing in it, I think. I read her blog on Tumblr every now and then and I think she's my newest girl-crush. She's got brains, beauty and talent. Some girls have all the luck, eh? ;p

Anyway, hope you like what I did here, thanks for another great challenge, Lora!