Calling All Shoe-a-holics #79: Converse All-Star "Chuck Taylors"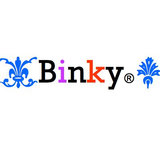 Congratulations Janah808 for winning the Lanvin peep-toe challenge! This week, you're giving us a real treat with these Chuck Taylors, I love em. I've been a fan since high school and have continued to collect them to this day. What can I say, as much as I love high heels, I can't really wear them in real life. A pair of Chucks however, can be worn everyday with almost everything. Don't think I haven't tried the whole party dress/Chuck Taylors thing. I can't pull it off anymore now that I'm in my thirties though. Sad. ;p

Anyway, here is my look for my favorite pair of shoes, in my favorite monochromatic color palette. I don't know if I can pull this look off now that I'm in my early thirties and not twenties, but a girl can dream!

Thanks for another great challenge, Janah808!