Ksenia Bradner in Martin Grant Spring 2010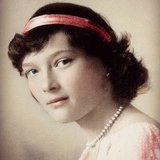 Ksenia Bradner flaunted her delightful curves when she arrived at the Silver Rose Awards Gala at the Beverly Hills Hotel on Sunday.

She wore a chic Martin Grant Spring 2010 v-neck dress with a knot back. This dress fits her gorgeous curves like a glove.

She was accompanied to this event with her beau Taylor Lautner, who probably had difficulty focusing on anyone else but his gal in this gorgeous dress.

Her accessories are perfect as always- Miu Miu nude jeweled sandals, Brian Danielle diamond earrings and a cute bow ring.

BDOTW.