London Fog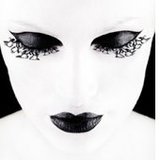 Thought the ETRO flower-printed coat was divine (and my inspiration), and for some reason, reminded me of London of gray/foggy/rainy days in that city.

The coat is accentuate with black/gold jewelry, sky-high Burberry boots, slick Vivienne Westwood purse, sexy black hat -- and key cosmetics (jet black waterproof mascara and matte nail polish) to pull it all together.

The British Fashionista is complete.