Color of Fashion #68: Mandarin Orange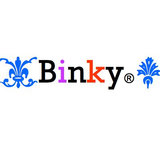 For some reason, lately I've been drawn to the color orange, especially here in Shopstyle so this challenge comes at the right time. And plus, on Thursday we'll celebrate Chinese New Year, and as is the custom, we'll eat a lot of mandarin oranges during that time. I won't though, because I don't like fruits. ;p I love Chinese New Year, I don't really celebrate even though I'm half-Chinese, but boy I love being invited over to my friends house and enjoy the feasts! My mouth is watering already thinking about the food... oh, glorious food. ;p

Anyway, before I get off-track, here is my look in mandarin orange. I am in love with that dress, I think it's just so pretty and perfect for the season. And I finally get the chance to use those fabulous heels, which is another reason why I'm totally loving this week's choice of color.

Hope you like what I've come up with and thanks for another great challenge, HarperLeo!