The Men #39: Paul Wesley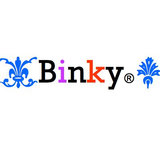 Congratulations MashiaraQCS for winning the Adam Levine challenge! Your look was so hot, I knew you were going to be the winner when I saw it. I'm glad ClosetNerd agreed. ;p

This week, you chose one of my favorite men on TV right now, Paul Wesley to be our man to date and I can't thank you enough! I mean, just look at him, he's beautiful! That Nina Dobrev is one lucky girl - she gets to be torn between him and Ian Somerhalder. Damn you, Dobrev! ;p Forget Team Stefan vs Team Damon... I want both!

Sadly Paul Wesley already has a girlfriend, Torrey DeVito of Pretty Little Liars and she kinda looks like a young Angelina Jolie, so it's not like he's going to give any of us the time of day, but eh a girl can dream. ;p Here's my look for a fantasy date with the ever so gorgeous Paul Wesley. I hope by the end of the night, he takes his shirt off. I mean, really, that body of his... oommph.

Hope you like what I've come up with and thanks for another great challenge, MashiaraQCS!