La Nourriture: Tomato Soup and Grilled Cheese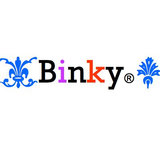 I love this week's comfort food of choice, Fashion Nerd! I only eat soup when I'm not feeling well but I do love tomato soup. And I love grilled cheese, so the combination sounds so appetizing right about now. Especially since it's been raining all day and the weather is so nice and soothing.

Here is my look inspired by tomato soup and grilled cheese. Ooh this challenge is making me hungry. ;p Hope you like what I've come up with and thanks for another great challenge, Fashion Nerd!