HWYWI: Oriental Love & Trendy Trends: S/S 2011 RTW Oriental Front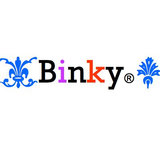 Yes, I'm combining challenges again. I'm sorry about that! ;p It's just that these two challenges are in the same theme so how could I not?

Okay, yesterday was Chinese New Year and because I'm half-Chinese, I sort of celebrated it. And I thought it was a good idea for us to take on the oriental style this week, in honor of Chinese New Year. Also, because Oriental style is all the rage right now, according to our Trendy Trends challenge. Yes, I admit it, I picked this week's HWYWI theme not only because of Chinese New Year but also so I'd have an excuse to combine. ;p

But anyway, here is my oriental-inspired look for both challenges. I can't wait to see how you all would wear oriental style. Hope you like this week's HWYWI challenge and thanks for another great Trendy Trends challenge, Jouel!