Calling All Shoe-a-holics #84: Surface To Air Pandora High Leather Platform Sandals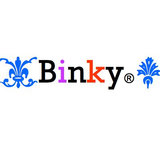 Congratulations Densolorenso for winning the LK Bennet challenge! Every time you win a challenge in this group you always post fabulous shoes for us to style - I have to say I wish you could win every week! ;p

This week's choice of shoes are no exception. These Surface To Air platforms are ah-ma-zing, so edgy cool and totally fierce! I know I would not be able to walk in them but that's kinda what makes them so awesome.

I figure for such a fierce pair of shoes I need to come up with something fierce as well... and somehow I came up wit this. I don't know why I decided to go all 80s with it but I liked the result so I'm just going to go with it. Maybe it's because Cindy Lauper's Girls Just Want To Have Fun is stuck in my head?? Hmm...

Anyway, hope you like what I've come up with for the challenge. Thanks for another great challenge, Densolorenso!