Songspiration #80: Someone Like You & Pop Culture Challenge #128: Adele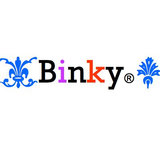 Yes, this is another combo. I told you I'd be doing a lot of these. But honestly, I didn't pick Adele for this week's challenge so I could combine it with Songspiration. I had already planned for Adele to be this week's musical artist in PCC, and Densolorenso somehow chose her song Someone Like You for Songspiration. It's just one of those SS psychic connections. ;p

But anyway, Adele is such an amazing singer/songwriter and her songs of love and heartbreak are all so beautiful. Someone Like You is one of my favorite songs right now and her album 21 is practically playing on repeat in my iPod. She is immensely talented and she wears her heart on her sleeve, so I thought she'd be perfect for this week's PCC challenge.

Congratulations Densolorenso for winning last week's Lykke Li challenge, you picked an amazing song this week, thank you and hope you don't mind my combo. I also hope everyone enjoys this week's musical artist. Have fun!