New Yorker Look #8: Skirting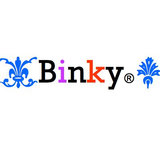 This week's challenge is definitely a challenge for me, I've never been able to rock the maxi skirt. I'm basically petite so I always get overwhelmed by maxi skirts, however these fabulous New Yorkers definitely tempt me to try again!

Here is my look for the Lanvin maxi skirt, I think those awesome shoes would be able to balance the proportion of the skirt nicely. And of course since NYC is still pretty cold now, I want to come up with something warm for this challenge.

Hope you like what I've come up with and thanks for another great challenge, Ffnunes!