How Would You Wear It?: Alternative Bride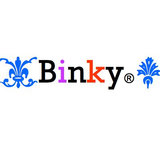 Hi everyone, welcome to another week of How Would You Wear It! I just want to say that your looks for Sexy Adventuress completely blew me away, you are all so amazing. Thanks for continuing to participate and keeping this group alive.

One of my best friends is getting married soon and I am helping his bride-to-be come up with a design for her wedding dress as well as an overall look for her (hair, make up, jewelry, etc) because for some reason I always get suckered into these things. ;p So for this week I thought I'd use her as inspiration for our HWYWI challenge. She's going for a "vintage country barn wedding", and it'll be outdoor at a golf course, and she doesn't want a traditional poofy white wedding dress with veil and a long train. She wants something different, alternative and something she can alter here and there after the wedding and wear again as an evening gown. Right now I'm just in the process of finding the perfect inspiration so how bout if you show me how you would wear non-traditional, DIY, alternative bride? Will you still stick with traditional white or are you going for something colorful, or even black a la Sarah Jessica Parker? Are you going for a long, flowy dress or something short and sassy? Or are you even going to go even further and wear a tuxedo? The sky is the limit, ladies!

So this week, let's get ready to walk down the aisle as an alternative bride! Have fun everyone!