The Winonas Relaunch #23: Apres Ski Chic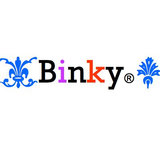 Congratulations MyLadyBloom for winning the Fashion Week challenge! You have been with this group since the very beginning and you never fail to participate in all the challenges, I am always happy to see you win!

This week's challenge is so much fun to do. Living in the tropics means I don't get to experience snow so what better way to enjoy some fun in the slopes than via Shopstyle? ;p Everything here is stolen but as always I don't remember who from.

Hope you like what I've come up with and thanks for another great challenge, MyLadyBloom!