The Little Black Dress #31: Tibi One-shoulder Sequined Silk Dress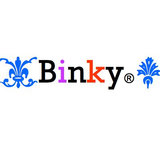 Congratulations Lora for winning the Vionnet dress challenge, your look was amazing and you're so immensely talented that I'm always happy to see you win a challenge.

This week you chose a beautiful and sparkly dress for us, this Tibi sequined LBD is definitely interesting. My look for this challenge is something fun and fabulous to wear to go out drinking or having fun with the girls. That's what sequin dresses are for, right? ;p

Hope you like what I've come up with for the challenge and thanks for another great challenge, Lora!