The Dressing Room #132: Bright Textiles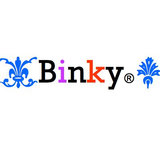 Once again you picked a very cool room for us to be inspired by, Ashley303, this is the kind of bedroom I would love to move in to. I always love white walls, and the colorful pillows and blankets just kind of pop up in this otherwise pretty neutral room.

So my look for this room tries to incorporate the elements in the room, and I thought that dress would just be perfect - especially combined by that amazing coat I stole from Natural Born Styler. Oh If only I could wear that coat in real life!

This is so much fun. Hope you like what I've come up with and thanks for another great challenge, Ashley303!