First and Last #33: First Cardigan/Last Brooch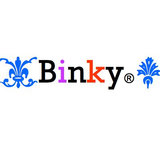 Hi everyone! Sorry if I'm a little MIA lately, I was, as always, really busy on the weekend and also my cat is sick so I've been busy the whole day taking care of her. I'm going to be a little slow in visiting your stylebooks, I hope you understand. But I'll try to get to as many as I can in the short time I can spend here.

Okay, on to the challenge! My first cardigan is something I stole recently - I forgot from who - and my last brooch is something I had to search for because I don't have any brooch in my favorites. But the first one I stumbled into was this beautiful green flower brooch by Marni, and it kinda matches the cardigan perfectly so I had to use it! ;p Here's my look using the first cardigan and last brooch - I thought since I had a pretty hectic day, a slouchy, relaxed look would be perfect.

Hope you like what I've come up with and thanks for another great challenge, Thissideofgaudy!