The Winonas Relaunch #24: Mediterranean Cruise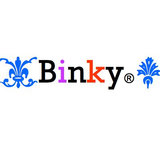 Congratulations Tanya80 for winning the Apres Ski challenge, your look was amazing and I had no doubt you would win. And it looks like MyLadyBloom thought so too!

I have never been on any cruise, let alone the Mediterranean Cruise. I'm just not the "cruise" type of gal, after all - I don't like water. I mean, I really don't like water. I prefer land, where it's not as scary. ;p But in theory, a Mediterranean Cruise sounds fabulous! So here's my Winona look for our Mediterranean Cruise. I don't remember who I stole everything from but I know that the dress is from NYCClothesHorse, shoes from Tanya80, bag from Isabel89, scarf from Denisey and fragrance from Natural Born Styler. The rest is anybody's guess, but they're all stolen.

Hope you like what I've come up with and thanks for another great challenge, Tanya80!