Garde-Robe: Oxford Shoes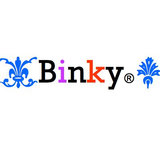 Congratulations Magda_ooo for winning the Shirt Dress challenge! You've been winning a lot of challenges lately, you're on fire, girl! Love it! You truly deserve every win, you're so talented and your looks are spectacular.

This week's challenge might be my favorite so far, I love oxford shoes and I'm just ecstatic that they've made a comeback! I just bought a pair a few months ago and I keep wearing them everywhere. They're not only stylish, they're also very comfortable. What more could we need? ;p Here is my look using this pair of oxford shoes, one of the many I have in my favorites. Hope you like!

Thanks for another great challenge, Magda_ooo!