ASHLEY303 BABY SHOWER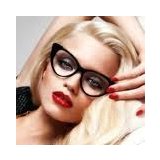 My goodness sweet Ashley!!! A wedding and baby in one year!! I couldn't be happier for you and your husband. My best mom advice would be to relax and enjoy, the second trimester is the best, and by the time you reach 32 weeks you are wishing it was really week 40!

Enjoy your sleep when you can get it while pregnant and when your little bundle arrives. The best things to have are a wipes warmer, electric breast pump, lots of onesies, and a great stroller. Appreciate the little things and realize your life will change forever. Each one of us moms experiences different emotions, loves, and challenges. Never look back and always look forward and remember to breathe.

So excited for you and congrats a million times over!