Heel Madness #10: Casadei Worth Platform Wedges & La Nourriture: Cookie Brownies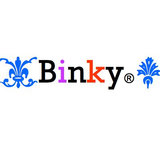 Apologies for another combo, I am still very much behind on everything so I have to resort to doing this every now and then. Anyway, congratulations Malibu Queen for winning the Proenza Schouler challenge, I hope you don't mind the combo. I decided to combine this week's Heel Madness with the La Nourriture challenge because those platform wedges kinda remind me of brownies. ;p I figured why not, right?

Here is my look inspired by cookie brownies using this week's Casadei wedges from the Heel Madness challenge. Hope you like what I've come up with and thanks fro another great challenges, Malibu Queen and Fashion Nerd!