Newbarbiedoll´s Poll: Tell Us the BEST and WORST About Where You Live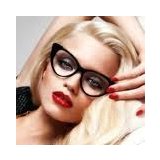 I'm traveling around my state as we speak, Washington state, in the great Pacific Northwest so here it goes...

The BEST:
1. It's always green, through summer, winter, and every season in between.

2. We have a rainforest, an ocean, a desert, islands, mountains, volcanos, and Seattle. It's the home of grunge and Jimi Hendrix. Microsoft, Boeing, Starbucks, Amazon, orca whales, and apples all reside here.

3. The air is fresh. It smells good here, like a mixture of pine and salt water. The mountains have snow on them year round and our glaciers are getting bigger, not smaller.

The WORST:

1. It rains here all the TIME. I mean all the time, even in the summer, I barely see the sun. It's a cold rain, which makes life depressing sometime. This is why that chick set Twilight here!

2. I miss warm summer nights, even in the summer, night time is cold, nothing like NY warm summer nights. Plus no fireflies, I miss those too.

3. Both my hubby and I are transplants to Washington, so no family here.

4. Seattle has the worst traffic on the West Coast, yes, worse than LA.

I'll be back from my road trip Wednesday, see you then!