How Would You Wear It?: Flirty Sun Dress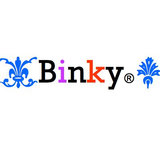 Hello everyone! Welcome to another week of How Would You Wear It. I would like to thank everyone who has participated in the Flower Power challenge, your looks are all so fabulous and make me actually want to wear florals!

Okay, for the last few days, the sun seems to be shining with a vengeance here in the tropics, everyone has been complaining of the heat in my city. I myself try to stay indoors as much as possible where it's fully air-conditioned but the heat has inspired me for this week's challenge. Summer is approaching for those of you in the Northern Hemisphere and with Summer, comes the flirty sun dresses. ;p A staple of Summer, a flirty sun dress is a must-have for every girl who wants to look good even when it's 100 degrees out. So this week, I want to know how you would wear a flirty sun dress. Do you keep it simple with sandals and a hat, or do you edge it up a little?

Show me your flirty sun dresses, my darlings! Can't wait to see what you'll come up with. Have fun everyone!