Calling All Shoe-a-holics #91: Manolo Blahnik Black Leather Cut-Out Gongola Lace-Up Pumps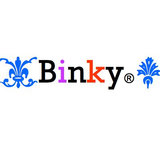 Congratulations MartinaK for winning last week's Bionda Castana Tabea challenge! Considering you just won two weeks ago, it is quite an accomplishment to win again, I'm truly happy for you!

This week, you chose a truly fabulous pair of pumps. These Manolos are so interesting and cool. I probably wouldn't be able to pull them off in real life but that's what Shopstyle is for, right? ;p Here is my look for the Manolos. I think something edgy with a touch of earthy would do the trick. And I have wanted to use that jacket in a look for ages, so finally!

Hope you like what I've come up with and thanks for another great challenge, MartinaK!