Ballerina Lovers #4: Charlotte Olympia Tutti Frutti Leather and Suede Flats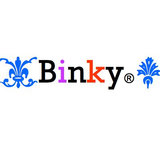 Congratulations Densolorenso for winning the Vera Wang challenge! It's good to see you winning challenges again, you're definitely one talented stylist!

This week's flats are so cute, I am totally loving them. I may not like to eat fruits, but I have no problem with them when they're in the shape of a beautiful pair of shoes. And I thought a Springtime look would just be perfect for them.

Hope you like what I've come up with and thanks for another great challenge, Densolorenso!