Color of Fashion #79: Easter Eggs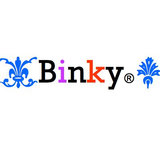 This week's challenge is so much fun. I always love seeing the many beautiful colors of Easter eggs, it took me back to my childhood days, where I would have to decorate eggs for Easter and I would fail miserably. I was never very artistic back then. ;p

But it was still a fun memory because my parents didn't mind that I pretty much botched every egg I was supposed to decorate, and I really liked playing with paint, glue, paper and the likes. My teacher wasn't very happy though. Ah well.

Anyway, here is my look inspired by beautiful Easter egg colors. I stole that dress from BSGirl's Easter look and I can't resist to use it for this challenge. It's just too gorgeous. Thanks for letting me steal it, BSGirl!

Hope you like what I've come up with and thanks for another great challenge, HarperLeo!