Fashion Alphabet: I For Inverted Pleat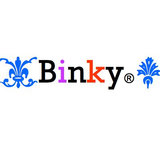 According to the dictionary, Inverted Pleat is a box pleat reversed so that the fullness of the material is turned inwards. You learn something new everyday in this site. And who says fashion is not educational? ;p

I never really pay attention to pleating to be honest, but maybe I should. I shall investigate whether I have clothes with inverted pleats after this.

But anyway, here is my look using some items with inverted pleats. I'm going for a relaxed, casual, schoolgirl-inspired look for this challenge, just because. Pleats always remind me of my high school uniform.

Hope you like what I've come up with and thanks for another great challenge, Spunky!