Royal Wedding Viewing Party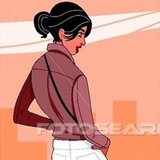 How are you all celebrating the royal wedding?? I'm having a party with some close friends! Since we're in California it will be shown at 3am our time so we've decided to stay up all night to celebrate!

The first part of the night will have a "wedding guest" dress code. A requirement is to wear a big fabulous hat or fascinator! We're going to sip on champagne cocktails and eat cupcakes and tea sandwiches!

Part II will be a wardrobe change into silk pajamas where we will be drinking tea and watching the weddings festivities unfold on tv.

We are all so excited about this historical day, I hope you all do something fabulous!