Handbag Mania #28: Day Birger Et Mikkelsen Day Moroccan Embellished Cotton Shoulder Bag & The IT Item #116: Lanvin Twisted Bandeau Bikini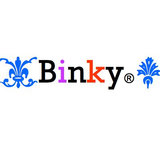 Once again I apologize for the combo. :) But as you can tell I am running behind and I thought since these two challenges have the same Summery theme, I kinda have to. The temptation is too great.

I don't swim, and I don't like the sun either (which sucks since I live in the tropics ;p) so I never really own a bikini in my life. I don't really see the point in having one. But this Lanvin bikini is gorgeous nonetheless ad would look great on any beach babe, I think. So here's my look for the bikini and the bag, something to wear on the beach.

Hope you like what I've come up with and thanks Tanya80 and HarperLeo for another great challenges!