First and Last #48: First Powder, Last Watch & The Winonas Relaunch #33: Style Icon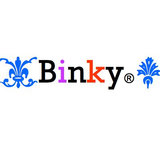 This combo came quite unplanned, while I was building this look for First and Last I realized that I'm using all stolen items and that this look would be something my style icon Zooey Deschanel would wear, so I figure why not combine? :) I hope you don't mind!

This week's First and Last challenge is quite odd, but luckily I've been on a stealing spree today so I actually have both a first powder (I can't remember who I stole it from) and a last watch (from Malu82). And while trying to combine the two items together, I came up with this look that somehow reminds me of Zooey Deschanel, who happens to be my style icon. Great theme for this week's Winonas, Magda_ooo!

So there you have it, my unexpected combo. Hope you like. Congrats Magda_ooo for winning last week's city break, and thanks Thissideofgaudy and Magda_ooo for another great challenges!