Heel Madness #21: Jeffrey Campbell Zup Bootie & HWYWI: Shabby Chic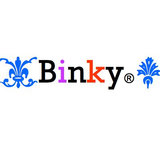 It's good to have you back, Tis4tweety, we've all missed you while you were away, and I can't tell you how happy I am to see you and your groups back! :) Sorry for combining this week's Heel Madness with HWYWI, but I saw those booties and they were perfect for my Shabby Chic look, so I figured, why not? I'm behind anyway.

In my head, "Shabby Chic" is a style that combines rustic and vintage in a look that can still be described as chic. So somehow this is what I've come up with, and those booties are just what I needed to complete the look. Don't you love when that happens? ;p

Hope you like what I've come up with and thanks Tis4tweety for another great challenge. I also hope you're all enjoying this week's HWYWI. Have fun, all!