Palettespiration #61: Pink Cadillac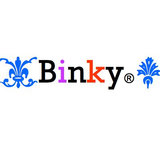 Okay, this week's palette can pretty much describe my real life closet. Black, gray and white with the occasional shades of pink here and there. I've been adding colors as promised but so far not many. :) So obviously I am totally loving this week's challenge.

I just stole that dress from Juliett142 earlier and I can't help using it for this palette because it's simply perfect. The look came easy after that dress, and here's what I've come up with.

Hope you like, and thanks for another great challenge, Miss Bea Heyvin!