SS JanAK's 100th Look Casino Royale Party & LL-Lace Lovers #12: Valentino Lace-Trimmed Cashmere-Blend Shawl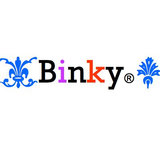 Congratulations on your 100th look JanAK and also congratulations Luiza Dacosta on winning the Meadham Kirchhoff challenge! Apologies once again for combining the party and the challenge together, but the shawl works perfectly for the dress I want to wear to the Casino Royale party so I just had to. :)

Anyway, great idea for a party, JanAK, who doesn't love a fantasy involving Daniel Craig, right? ;) I brought a present for you, hope you like the Chanel fragrance!

Hope you like what I've come up with and thanks JanAK for such a fabulous party and Luiza Dacosta for another great challenge!