Italian Style #37: Fendi Silvana Bag & Movie Moment #66: Star Wars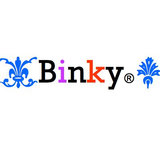 Congratulations Luiza Dacosta on winning the Valentino challenge and Malibu Queen on winning the Secretariat challenge! Once again, apologies for combining these two challenges together. It started out quite innocently, I was putting together a Han Solo-inspired look and the Fendi bag just worked so well here so I had to use it, and thus another combo was born. :)

I am a huge Star Wars geek so I definitely can't miss this week's Movie Moment challenge. Even though the prequels were quite disappointing, the originals were so amazing that I'm just gonna forget the prequels ever existed. I have done quite a few Star Wars-inspired looks in my three plus years here, but I think I haven't done any Han Solo look yet so I decided to do one based on him for this challenge. That Fendi bag just worked so well here too, don't you just love when that happens?

Hope you like what I've come up with and thanks Luiza Dacosta and Malibu Queen for another great challenges!