First and Last #56: First Clutch/Last Earrings & Handbag Mania #35: Alexander Wang Lydia Clutch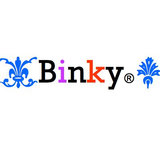 Congratulations LilyVega on winning the Dolce & Gabbana challenge! Sorry for combining, but I have no choice, since this Alexander Wang clutch happens to be the first clutch in my favorites so I had to! :)

My last earrings don't exactly go with my first clutch which makes this combo especially hard, but at the end I settled for something that somehow reminds me of our very own BSGirl. Her style is so fabulous, she keeps inspiring me!

Hope you like what I've come up with and thanks LilyVega and Thissideofgaudy for another great challenges!