Italian Style #38: Prada Suede Buckle Pumps & LL-Lace Lovers #13: Valentino Pleated Lace Dress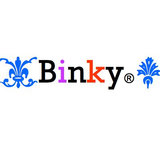 Congratulations R-Y on winning the Fendi challenge and EmilyLynn on winning the Valentino challenge! Apologies once again for the combo but I thought the dress and the shoes are just perfect for each other so of course I can't help but do another combo. :)

I think that Valentino dress is just so gorgeous and the Prada pumps are just perfect for it so I came up with this feminine meets edge look for both challenges. I would definitely wear this look, minus the leather jacket because you gotta be crazy to wear a leather jacket in this hot and humid tropical climate.

Hope you like what I've come up with and thanks for another great challenges R-Y and EmilyLynn!