The Women #74: Rosario Dawson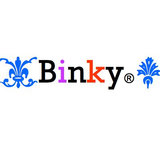 Congratulations on winning the Kim Kardashian challenge, Lovelymikaila! You chose a really interesting woman for us this week, I love Rosario Dawson, she's such a talented and versatile actor, not to mention so freaking hot! :)

I have loved Rosario Dawson since she was very young when she starred in the movie Kids. I thought she was a force to be reckoned with and when she starred in Clerks 2, Rent and Sin City, I became a fan. I sometimes would just watch a movie because she's in it, regardless whether it's good or bad. I think she needs to be in more movies though, because she really is that talented.

Here is my look inspired by Rosario Dawson. I loved that dress and I think it would look amazing on her skin tone. I loved that I actually had matching shoes in my favorites too. Sometimes the stars just aligned here in SS.

Hope you like what I've come up with and thanks Lovelymikailia for another great challenge!