Heel Madness #29: Alexander McQueen Peep Toe Bow Wedge & Movie Moment #69: Clueless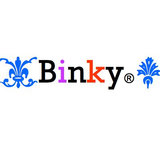 Congratulations Natural Born Styler on winning the Charlotte Olympia challenge and Graciously Glamorous on winning the Austin Powers Goldmember challenge! Sorry for another combo, but I can't resist. Cher would totally wear those McQueen wedges! :)

Clueless is truly the movie of my generation. In 1995 I was 16 so I was the same age as Cher and her friends were and I couldn't get enough of this movie. I just saw this movie again a month or so ago and it's still as good and as funny as the first time. They just make movies better back then, don't they?

Anyway, hope you like what I've come up with and thanks for another great challenges Natural Born Styler and Graciously Glamorous!