Fashion Alphabet: B For Books & Italian Style #40: Valentino Lace-Appliqued Wool-Blend Cardigan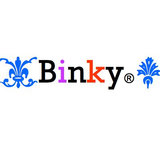 First and foremost, I would like to thank BeautifulNoise for picking me as winner for the D&G challenge. I didn't expect the win, it's such a nice surprise. And yes this is another combo because that's how I roll these days. :)

Obviously I love to read, and for some reason I always love the idea of cozying up in front of the fireplace with a cup of coffee and a good book. So my look for both challenges is inspired by that idea. I miss fireplaces, by the way!

Hope you like what I've come up with, and thanks NYCClothesHorse for another great challenge. Enjoy this week's Italian Style, ladies and gents!