SS PARTIES: LUCYY'S 400 LOOKS PARTY IN PARIS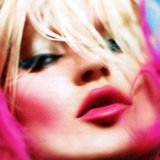 Congratulations darling! I´m so happy for you! Wishing you many many more amazing looks and thank you for always blow me away when I visit your SB! And what a location? Paris, I mean it can´t get any better than this since I´m officially addicted to this city!

The whole Paris look and the flowers are for you, sweetie!