I Confess I Love A Dress #57: Sass & Bide Special Issue Silk-Crepe Shift Dress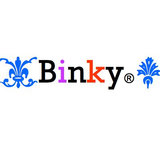 Congratulations Michmar on winning the Robert Rodriguez challenge! I haven't had the pleasure to visit your stylebook yet but I am going to try one of these days. There are so many members of Shopstyle that I can't keep track of. We've grown exponentially it seems. :)

This week's dress is so gorgeous, I am so loving it - the sleeves are just so amazing. I love the laidback vibe of the dress, and I thought I'd keep it in my look - I want something stylish but comfortable at the same time, and this reminds me of BeautifulNoise a bit, she's so fabulous, isn't she?

Hope you like what I've come up with and thanks Michmar for another great challenge!