Fresher then Ever!!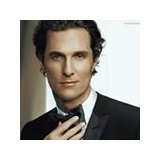 I already knew and saw him on upscalehype.com with all the fancy suites lately. Right from that moment i thought well .. there are 3 Celebs in the picture wich i think really dress them self pretty well :

** Randomly RANKED~!!
1) Kanye West
2) Scott Disick
3) Ryan Gosling

Who knows he probably got a stylist..:) but it surthenly did good on hes appearance.. Besides after seing Crazy Stupid Love .. It became CLEAR THIS GUY IS THE ULTIMATE GENTLEMAN!!

So probz, Respect, and Alot more Elegance and Class goes to Ryan Gosling !
I have to admit!! #God DAMN, He looked so FRESH!!!