SS PARTIES: AUREMIL'S 100TH LOOK PARTY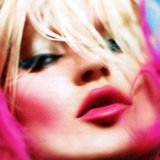 Thank you for invitation and congratulations, dear Auremil!
Great party, location and idea! As you can see I picked
"The Pink Lady".
Plymouth Gin, Apricot Brandy, house made grenadine, fresh lemon juice, egg white
pleasant soft nose, velvety smooth feel with a taste both tart and sweet.

This look is your gift.

Cheers!