Ballerina Lovers #25: Pierre Hardy Square-Toe Suede Ballerina Flats & The Dressing Room #166: Exposed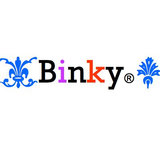 Congratulations Malu82 on winning the Jil Sander challenge. Your looks were spectacular, I know both HarperLeo and were crazy about them and you truly deserved the win. Apologies for combining this week's challenge with The Dressing Room but I'm still behind on everything. As always. :)

How cool is this Travelodge? In theory, of course because ain't no way I'm staying there. It'd just trigger the worst of my paranoia! But I think someone adventurous and fun would totally stay there and I think she would be wearing something like this. Of course to stay in the middle of nowhere you need comfortable shoes - and those Pierre Hardys are just perfect here.

Hope you like what I've come up with and thanks for another great challenges, Malu82 and Malibu Queen!